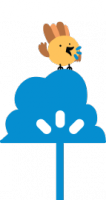 Internet-based Phone Lines
In keeping with our on-going commitment to provide our clients with the most effective telecommunications solutions possible we are pleased to be able to offer a range of innovative cloud-based services.


VOIP (Voice over IP) is a system that uses the Internet, rather than traditional phone lines, to deliver communications services. VOIP is regarded as being incredibly cost-effective, particularly for businesses which make a lot of toll calls or who utilise multiple phone lines. 
Cloud Hosted Services
The VOIP system we see in New Zealand today has been in development for several years, but it wasn't until recently that we felt the teething problems it experienced, primarily associated with the reliability of New Zealand's internet networks, had been eradicated. 
Now that those issues have been resolved we are able to offer our clients cloud hosted services which are flexible enough to grow and expand as your operation does, are efficient and dependable, and will cut your operational costs considerably. 


smart business plans for smart businesses
Choose your plan based on the monthly minutes and channels you need.