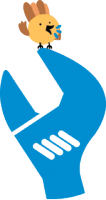 Servicing contract options
Client's whose circumstances and requirements frequently change, or who require continued training and technical support, benefit immensely from our ongoing Service Contract packages.


We recognise that organisations depend on reliable communication systems, so we've developed our service packages to provide peace of mind and ensure that any issues that may arise can be resolved with the least amount of disruption to your business. 
Our Basic Package guarantees a four-hour response time for any faults, a commitment to fix any faults within 24 hours, and provides direct password access to our service centre, reduced charges for on-site visits by our technicians, and discounted rates for any changes and/or additions to your system. 
The Premium Cover option promises even quicker response times and includes free, unlimited remote maintenance and phone support, free annual program updates and direct password access to our service centre team and management.